Archive for the 'Troubleshooting' Category
Written by BinnyVA on May 21, 2009 – 11:49 pm -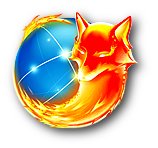 I have a unique problem with my firefox – and as far as I know I am the only one who has this issue. Firefox is very slow to scroll pages that has a fixed background image. Ajaxian is an example of such a site. This problem exists in all profiles of Firefox(not a extension issue) – but it works without any issue in other browsers – like Konqueror. Does anyone else have this issue?
This problem is only present in my desktop – a Fedora 8/KDE with Firefox 3.0.8 – with nVidia drivers installed. No issues on my laptop(Kubuntu). I still have no idea what's causing this. But I did solve the issue.
Greasemonkey Script
I created a greasemonkey script that disables fixed background anywhere in the page. Changes all fixed background images to normal background image(scrolls with the page). Here is the script if anyone has the same issue.
Remember, this is a beta version – let me know if you find any issues with the script.
Tags:
background
,
bug
,
firefox
,
greasemonkey
,
image
,
script
,
scroll
,
slow
Posted in
Applications
,
Shell Scripts
,
Troubleshooting
|
15 Comments »
Written by BinnyVA on January 25, 2009 – 11:55 pm -

As most of you know, Ext3 file system don't have to be defragmented like the FAT32 or NTFS file systems. This is a nice feature – but this has a bad side effect as well. You cannot recover deleted files. This is a good trade-off in a server environment. Its not practical to run a defragmenter on a live server. It might take hours to complete – and disk access will not be allowed in that time. And most server environment have very strong backup mechanisms – so data recovery is not a big issue. But when it comes to the desktop environment, this is a very Bad Thing.
From a desktop user perspective, it is not a huge deal to run a defragmenter once in a while. I used to do it once every month or so when I was on windows. But accidental deletion is a huge problem as most desktop users don't have a very strong backup system in place.
In Windows(FAT32 or NTFS) if you want a deleted file back, there are file recovery software available that might recover the file. There is a good chance of getting back the file in one piece if you try to recover the file soon. But this is not possible in Ext3 – the way the file system is designed makes it next to impossible. This is because the file system will overwrite the deleted portions – to prevent fragmentation of files. The advantage of this method is that fragmentation will be avoided. The disadvantage is, well, you will not be able to recover deleted files.
Solution: The Trash
There is a very simple solution to this problem – but it is something no self respecting geek will use. The Recycle Bin. The Trash Can. Use it.
The problem is I have not seen anyone other than total newbies delete files into the Trash. Most people I know use the Shift+Delete shortcut to delete. I use a slightly different shortcut – Shift+Delete, Enter. That means I don't even see the deletion confirmation prompt. And if when I delete something important, the only thing left to do is cry.
I have several backup systems in place – but you know the Murphy's law when in comes to backups…
You have a backup of everything – except the file that was deleted
So, start using the Trash – do a delete instead of a shift+delete. I would advice removing the confirmation dialog on the delete action to make it go faster. You can do it easily in Konquorer…
Open Konquorer
Setting > Configure Konquorer…
Behavior > Ask Confirmation For
Make sure the 'Move to trash' checkbox is turned off.
I am sure this is possible in Nautilus as well – but I am not sure how to do it. If any of my readers is a gnome user, please post a comment on how to do it.
One last thing – remember to clean the trash once every two days or so.
Tags:
delete
,
ext3
,
fat32
,
fragmentation
,
ntfs
,
recover
,
recovery
,
trash
Posted in
Configuration
,
Opinion
,
Troubleshooting
|
13 Comments »
Written by BinnyVA on September 13, 2008 – 12:25 am -

There is an over abundance of video formats right now – fortunately, our favorite OS, Linux, is capable of handling all of them. But some video formats are not supported 'out-of-the-box' – in such cases, we have to install the necessary codecs. This guide will show you how install the codecs for just about every video format under the sun.
Before going into the topic further, let me pacify the flamers in the audience. There are many codecs that include DRM and many are proprietary – and for this reason, many distros refuse to support them. But these can be supported using external software – whether or not to do that is a choice I leave to the readers. I am only handling the technical issue of installing the codecs here. The moral and ethical concerns have been handled by others better than me.
The Players – Video Trinity
There is no shortage of video players in linux. Among these, three players are more prominent than the others – these are Mplayer, Xine and VLC. I call them the Video Trinity. Before doing anything, install all three players. Yes, all of them.
Mplayer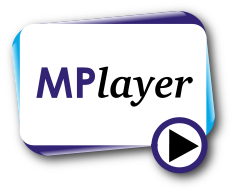 Mplayer is perharps the most popular among linux video players. You can install it in a Red Hat/Fedora system using this command(the command for debian/ubuntu systems will be similar – can someone post it in the comments?)…
yum install mplayer mplayer-fonts mplayer-gui
If you are on a Debian based system – like Ubuntu, use this command…
apt-get install mplayer mplayer-fonts mplayer-skins
Xine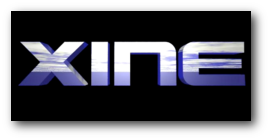 xine is a free multimedia player. It plays back CDs, DVDs, and VCDs. It also decodes multimedia files like AVI, MOV, WMV, and MP3 from local disk drives, and displays multimedia streamed over the Internet. It interprets many of the most common multimedia formats available – and some of the most uncommon formats, too. Installing xine is just as easy…
yum install xine xine-lib xine-skins xine-lib-extras-nonfree 
Again, on a Debian/Ubuntu system, use the command…
apt-get install xine-ui
VLC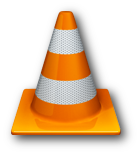 VLC media player is a highly portable multimedia player for various audio and video formats (MPEG-1, MPEG-2, MPEG-4, DivX, mp3, ogg, …) as well as DVDs, VCDs, and various streaming protocols. VLC is popular in the windows crowd as well. Here is the command to install it…
yum install vlc
Debain/Ubuntu uses should use the command…
apt-get install vlc
With these 3 players installed, you must be able to open 90% of the video files out there. But for the more exotic video formats, we must install the extra codecs provided by mplayer. First install the codes available in your distro's repository – in Fedora(with Livna repository) the command I used is…
yum install gstreamer libdvdcss gstreamer-plugins-ugly audacious-plugins-nonfree-mp3 kdemultimedia-extras-nonfree ...
Or in Debian/Ubuntu system
apt-get install gstreamer0.10-plugins-ugly gstreamer0.10-plugins-ugly-multiverse gstreamer0.10-plugins-bad gstreamer0.10-plugins-bad-multiverse gstreamer0.10-ffmpeg
Essential Video Codecs
The binary codec packages provided by mplayer adds support for codecs that are not yet supported natively, like newer RealVideo variants and a lot of rare formats. Note that they are not necessary to play most common formats like DVDs, MPEG-1/2/4, etc. Take a look at the codec status table for the list of currently supported codecs in Mplayer.
Instructions for installing binary codecs can be found in the README or in the README.txt file that accompanies each codec package. Detailed usage instructions are in the codecs section of the documentation. A brief overview of the installation procedure is given below...
Installing the Codecs
First, download the codecs package that matches your system. In most cases, that is Linux x86.
First, extract the file to a local directory. There should be 64 files(currently). Next, we have to copy this to the system's codecs folder(usually /usr/local/lib/codecs/). To do this, you must have root user privileges...
sudo cp -R essential-20071007/ /usr/local/lib/codecs/
Voila - we have installed the codecs. But we are not done yet. Some players look for the codecs in other folders - to accommodate those players, we have to link the other folders to the central codecs directory. To do that, run these commands(as root)...
ln -s /usr/local/lib/codecs/ /usr/lib/codecs
ln -s /usr/local/lib/codecs/ /usr/lib/win32
ln -s /usr/local/lib/codecs/ /usr/local/lib/win32

Playing the Video
Now open up the video you are trying to play in any video player(say mplayer) - in 99% of the cases, it will play without any issues. In the unlikely event of a problem, open up the same video in xine. If it still does not play, go to vlc. Your video will be working in atleast one of these three players.
Did it work for you - let me know in the comments...
Tags:
codec
,
format
,
guide
,
install
,
multimedia
,
tutorial
,
Video
Posted in
Configuration
,
Troubleshooting
,
Video
|
14 Comments »
Written by BinnyVA on February 19, 2008 – 12:08 am -

If you are using Fedora 8 with KDE you may have noticed an interesting bug. Once you open some Gnome apps(for example, Exile, all the fonts in the KDE applications becomes one size smaller.
If this happens, the only way to fix it is to restart the X server – or so I thought. At first, I thought it was the issue of just one application – namely RhythmBox.
But I just found that there is a simple fix for this problem…
Run the command 'gnome-appearance-properties'
Go to the 'Fonts' Tab
Click on the 'Details' Button at the bottom
Change the Resolution to 96 Dots per Inch(DPI)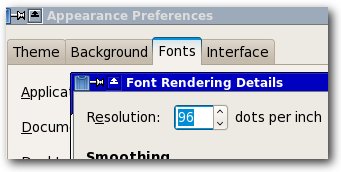 That should solve your problem.
This issue appears only if your screen resolution is bigger than normal – mine is 1440×900.
Tags:
dpi
,
Fedora
,
font
,
KDE
,
resolution
,
size
Posted in
Fedora
,
Gnome
,
KDE
,
Troubleshooting
|
No Comments »
Written by BinnyVA on November 14, 2007 – 5:48 pm -

Today I upgraded my system from Fedora 7 to Fedora 8. The installation process went very smoothly. But once the installation was done, I started the long process of configuring it. That's when I ran into the sound issue in Fedora 8 – and based on the forum posts, so did many others.
Basically, you get this error at KDE startup…
Sound Error Informational Message:
Error while initializing the sound driver:
device: default can't be opened for playback (Permission denied)
The sound server will continue, using the null output device

You will not be able to play any sound – amarok will crash if you try to play anything. But if you run system-config-soundcard(or System -> Administration -> Soundcard Detection), you will be able to hear the test sound. That is because you are running it as root.
Solution 1 – Console-Kit Service
Did you turn of Console-Kit and avahi-daemon startup services using system-config-services? If so, go back and re-enable them.
Run system-config-services(or System -> Administration -> Services)
Find Console-Kit and enable it
Find avahi-daemon, enable it
Restart the system and see if that fixed the problem.
This worked for me – so I did not try any of the following solutions.
Solution 2 – alsa-plugin
If the first solution did not solve the problem, try removing the pulseaudio plugin for alsa by running this command.
yum remove alsa-plugins-pulseaudio
Solution 3 – Permissions
If neither of the above work, open /etc/security/console.perms.d/50-default-perms and add this line to the top…
<sound>=/dev/dsp* /dev/snd/*
And at the end, add this line…
<console> 0666 <sound> 0600 root
Related Links
Hopefully, your problems are solved by now. If not, here are some links to help you further…
More about Fedora 8 in the next post.
Posted in
Audio
,
Configuration
,
Fedora
,
Troubleshooting
|
31 Comments »