Posts Tagged 'Gnome'
Written by BinnyVA on April 6, 2008 – 1:43 am -
I am taking a break from the regular MP3 Players Series for a special announcement. The first stable version of Frees has been released. Frees is a GUI tool that shows the Hard Disk space usage. It is written in Python using the GTK2 framework. This will only work in linux as it depends on the 'df' command. Frees just parses the output of df and shows it in a graphical format.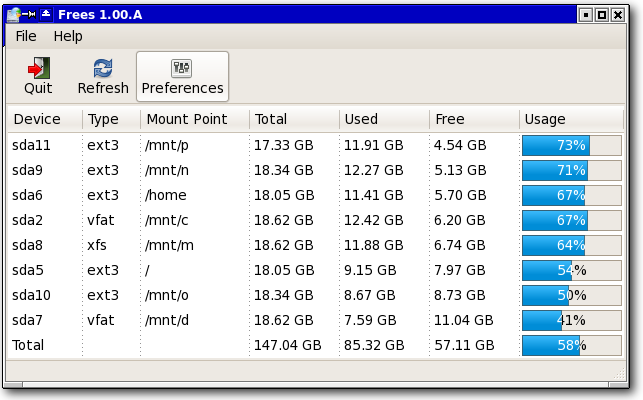 Features
Simple/Easy to use
Frees features a very simple interface. Granted, some of the columns like Device, Type and Mount Point may sound a bit geeky – but hey, you are using Linux. Its supposed to be geeky.
Ability to Remove Drives from the List
There may be some drives that you want to hide in the list. Like, say you have a 10 mb /boot partition – you have no user-level use for that. In Frees you can hide that partition in the list. Go to Preferences > Drives and check off the drive you want to hide.
Shows Total Space
The last item in the list is the 'Total' row. It shows the total space of your harddisk. Note that this shows the total of all mounted drives – so it may not be an accurate measure of your total HDD space.
Competition
KDiskFree
There is an alternative to this program – KDiskFree. Its a KDE App…
KDiskFree displays the available file devices (hard drive partitions, floppy and CD drives, etc.) along with information on their capacity, free space, type and mount point. It also allows you to mount and unmount drives and view them in a file manager.
I was not all that satisfied with KDiskFree – that's why I created Frees. These are the advantages Frees has over KDiskFree…
KDiskFree cannot hide drives in the list.
KDiskFree includes mounted images, CD ROM/DVD ROM devices as list items. Frees ignores these items.
KDiskFree does not show the file system types for all drives – many are shown as '?'
Frees have the 'Total HDD Space' feature – KDiskFree does not have that.
But KDiskFree has one advantage over Frees – you can mount drives from within the application. You cannot do that in Frees.
df Command
The other alternative to Frees is the 'df' command. Here is the man entry for df…
df displays the amount of disk space available on the file system containing each file name argument. If no file name is given, the space available on all currently mounted file systems is shown.
df is not 'user friendly' in the classical sense of the term – its a terminal application. Unlike KDiskFree, I do not consider df to be a competition to Frees. As a matter of fact, Frees uses df command internally to get the space usage data.
Frees Links
Now, your job is to download this application and try it out. Send me any bugs you find and your suggestions.
Tags:
announcement
,
app
,
drives
,
free
,
frees
,
Gnome
,
gtk
,
hdd
,
python
,
space
Posted in
Applications
,
Gnome
,
News
|
5 Comments »
Written by BinnyVA on March 22, 2008 – 11:27 pm -

I expected my MP3 player series will end with the last post – but the comments pointed to some other players. Two players stood out – so I decided that I will review them as well. The first one is Listen. Its a Gtk player written in Python.
Features
Supports Shoutcast Webradio
Supports Podcast
Multiple Display modes
Wikipedia Integration
Native Lyrics Support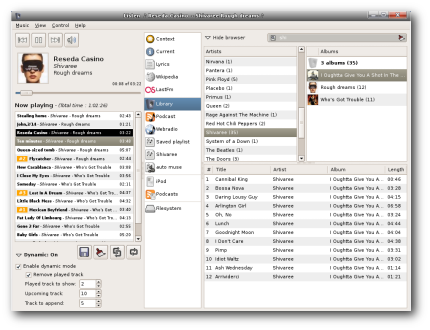 Disadvantages
No Global Shortcuts

At least, none that I could find.

"Interesting" Layout
Advantages
OSD

Shows up on mouse hover and track change.

Tray Icon

Supports play/pause with middle click.

Music Library

Listen has a music library – but it supports only a single folder as its library folder.
More Information
Tags:
Audio
,
Gnome
,
gtk
,
listen
,
mp3
,
music
,
player
,
review
Posted in
Applications
,
Audio
,
Gnome
|
7 Comments »
Written by BinnyVA on March 14, 2008 – 11:11 am -

There are no shortage of audio players in Linux. It has everything from command line MP3 players(mpg123) to RAM eating GUI players(like Amarok). With easily available codecs, linux supports almost all available formats.
This is the final post on a series about MP3 Players in linux. This series focuses on dedicated audio players – not video players that can handle audio as well(like mplayer). Without further ado, presenting the top 10 Linux MP3 players…
1. Amarok

amaroK is currently the player of my choice – it rocks. Everything I ever wanted in a MP3 Player and more. It is the clear winner in this field. In my opinion, there is nothing that beats amarok even if you look at Windows and Mac MP3 players as well.
More Information on Amarok MP3 Player
2. XMMS

A Winamp clone. Simple and user friendly, it is very popular on linux. It does not have a large feature set – but I am going to give it second place due to its popularity.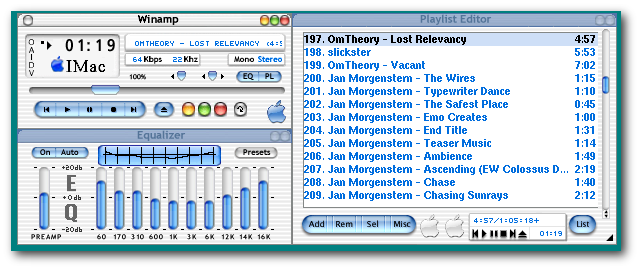 Official Sites for XMMS Player
3. RhythmBox

Rhythmbox Music Player is a music player and library for tagged files, that support various music formats. It was inspired by Apple's iTunes. Although it is designed to work well under the GNOME Desktop, I had no issues with it in KDE.
RhythmBox – Gnome Music Player
Official Sites
4. Exaile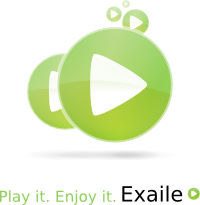 Exaile is a music player aiming to be similar to KDE's Amarok, but for GTK+ and written in Python. It incorporates many of the cool things from Amarok (and other media players)
Exaile – Music Player for Gtk+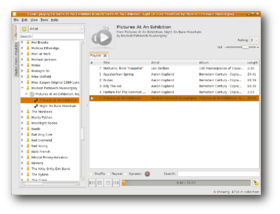 Official Sites
5. Audacious

Audacious is not among the 'star media-players' in Linux – so many people never try it out. But those who have tried it out like it. For the sake of the article, I installed it – and I liked it. I even considered switching from amaroK to Audacious.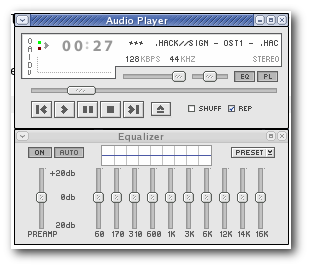 Official Sites
6. Banshee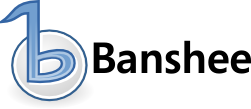 Banshee is an MP3 players for Gnome. You can import, organize, play, and share your music using Banshee's simple, powerful interface.
Banshee – Music Management and Playback for GNOME
Banshee Official Sites
7. SongBird

SongBird is an MP3 player built on the XUL framework. It's a desktop media player mashed-up with the Web.
SongBird – The Firefox of MP3 Players
Official Sites
8. Juk

An audio jukebox that supports collections of MP3, Ogg Vorbis and FLAC files. It is a part of the kdemultimedia package.
9. mpg123/mpg321
mpg123 is a fast, free, minimalist, console MPEG audio player software program for UNIX and Linux operating systems.
mpg123/mpg321 – The Command Line MP3 Players
Official Sites
10. Other MP3 Players and Media Software…
Instead of putting the last MP3 Player here, I am going to list the MP3 software that did not make it to the list…
So, which is your favorite MP3 Player? Leave a comment…
Update: I reviewed two more players…
Tags:
Audio
,
Gnome
,
KDE
,
list
,
mp3
,
music
,
player
,
review
,
software
,
top10
Posted in
Applications
,
Audio
,
Gnome
,
KDE
|
96 Comments »
Written by BinnyVA on December 2, 2007 – 10:52 pm -

Rhythmbox Music Player is a music player and library for tagged files, that support various music formats. It was inspired by Apple's iTunes. Although it is designed to work well under the GNOME Desktop, I had no issues with it in KDE. RhythmBox uses the GStreamer media framework. It is currently under active development.
Advantages
Clean Look

While other players aim to make their software flashy and full of features, RhythmBox went for simplicity. The inferface is very direct and easy to use.

Browse Mode

This is an easy way to browse through a large music collection.

Global Shortcut Available

I don't know how – but Global Shortcuts are available. There is no option for it – but one of my global shortcuts – Ctrl+Alt+Home for Play/Pause works.
Disadvantages
Music Library

All your music must be within one folder if you want to use RhythmBox's Music Library. You can set only one folder as the 'Library Location'. This option is available at 'Edit > Preferences > 'Music' Tab > Library Location

Font Bug

When I start RhythmBox, the font of all application becomes one size smaller. I think this is a bug that is limited to KDE – but still very irritating. The only way to fix this is restart the X Server

Play Queue

At the top left corner, in the Library column, there is a Option called 'Play Queue' – don't mistake it for Playlist. This is a Queue of all the songs that must be played. If you try to play any song in that list, that song will jump to the top.

Minimize to System Tray

To hide the player don't close it – that will quit the application. If you minimize it, it goes to the taskbar – I want to minimize it to the system tray. To do that, just click on the RhythmBox icon in the system tray. It take a little getting used to – but a workable method.
Tags:
Gnome
,
mp3
,
music
,
review
,
rhythmbox
,
software
Posted in
Applications
,
Audio
|
11 Comments »