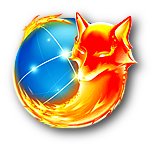 I have a unique problem with my firefox – and as far as I know I am the only one who has this issue. Firefox is very slow to scroll pages that has a fixed background image. Ajaxian is an example of such a site. This problem exists in all profiles of Firefox(not a extension issue) – but it works without any issue in other browsers – like Konqueror. Does anyone else have this issue?
This problem is only present in my desktop – a Fedora 8/KDE with Firefox 3.0.8 – with nVidia drivers installed. No issues on my laptop(Kubuntu). I still have no idea what's causing this. But I did solve the issue.
Greasemonkey Script
I created a greasemonkey script that disables fixed background anywhere in the page. Changes all fixed background images to normal background image(scrolls with the page). Here is the script if anyone has the same issue.
Remember, this is a beta version – let me know if you find any issues with the script.