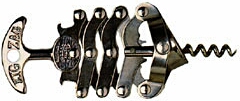 Back in the days when I was working in a web development company, I had to ssh into some sites for setting up crons, importing database dumps etc. But there was a problem – my system was behind a proxy. And SSH did not have an option to connect through a proxy.
To use ssh over a proxy connection, you need a software called Cocrkscrew. Download the source and compile/install it.
Installation
wget http://www.agroman.net/corkscrew/corkscrew-2.0.tar.gz
tar -xzf corkscrew-2.0.tar.gz
cd corkscrew-2.0
./configure
make
su
[Enter Password]
make install
Configuration
Open the file ~/.ssh/config
Add this line..
ProxyCommand /usr/local/bin/corkscrew <proxy_server_ip> <proxy_server_port> %h %p
Example…
ProxyCommand /usr/local/bin/corkscrew 192.168.1.15 80 %h %p
Here 192.168.1.15 is the proxy server and 80 is the port.
After this is done, just connect to the remote server using ssh.
ssh google.com