Archive for the 'KDE' Category
Written by BinnyVA on August 27, 2007 – 11:26 pm -
There are no shortage of audio players in Linux. It has everything from command line mp3 players(mpg123) to RAM eating GUI players(like Amarok). With easily available codecs, linux supports almost all available formats.
I am going to do a series on the diffrent audio players available for Linux. This will focus on dedicated audio players – not video players that can handle audio as well(like mplayer).
The most popular audio players for linux are…
A Winamp clone. Simple and user friendly, it is very popular on linux.

Amarok is the most feature rich player on Linux right now. It is a KDE app.

Another Winamp clone – this is actually a fork of beep-media-player.

Music management and playback for Gnome

Rhythmbox is an integrated music management application, originally inspired by Apple's iTunes.
An audio jukebox that supports collections of MP3, Ogg Vorbis and FLAC files. It is a part of the kdemultimedia package.

Songbird is a desktop Web player, a digital jukebox and Web browser mash-up.

Exaile is a music player aiming to be similar to KDE's Amarok, but for GTK+ and written in Python.

A fast, free console based MP3 audio player for Linux, FreeBSD, Solaris, Hpux and near all other UNIX systems.
I will explore XMMS in more detail in the next post.
Posted in
Applications
,
Audio
,
Gnome
,
KDE
|
9 Comments »
Written by BinnyVA on August 14, 2007 – 11:23 pm -

Numlock is something that should be always on. I don't understand why it is often off at start up. If that is the case for your system, this page will help you to turn on the Numlock as system start up in Linux.
BIOS
There is an option in BIOS that lets you set the status of Numlock at start up. You will have to search around for this one – it is located in different places in different BIOS versions. Make sure that it is on.
KDE
If the BIOS trick did not solve the issue, KDE has a configuration option where this can be set. That's why I love KDE – whatever you want, there is an option for that…
Control Panel -> Peripherals -> Keyboards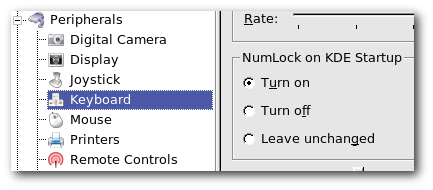 numlockx
It you still have the problem, install the program called 'numlockx'. This will turn on the Numlock at start up.
Posted in
Configuration
,
KDE
|
14 Comments »
Written by BinnyVA on August 2, 2007 – 9:30 pm -

I have very specific tastes about how my system should look. I prefer the lean and fast appearance. This is one of the main reasons why I like KDE so much – you can customize the system to perfection. Gnome does not have this much options.
To modify the looks and shortcuts for the system, take KDE Menu->Control Center. Go Wild!!
This is how I have set up my system…
Appearance & Themes
Launch Feedback
Busy Cursor = Passive Busy Cursor
Screen Saver
Start Automatically = Off
Style
Widget Style = MS Windows 9x
Enable Tooltips = Off

Effects
Window Decorations
Window Decorations = KDE2
Draw Titlebar stipple effect = Off
Draw Gradients = Off

Buttons

Show window button tooltips = Off
Use custom button positions = On
Button Order = Menu, All Windows, Above others, Title, Minimize, Maximize, Close
Desktop
Behavior -> General
Multiple Desktops
Panels
Arrangement -> Size = Normal (Bigger Main Panel)
Menus
Quick Browser Menu -> Maximum number of Entities = 25
Quick Start Menu Items -> Maximum number of Entities = 0 (Hides the 'Recently used software' at the top of the KDE Menu)
Appearance
Enable icon Mouseover effects = Off
Show Tooltips = Off
Taskbar
Show Windows from all desktops = Off
Sort alphabetically by application name = Off
Group Similar tasks = Never
Window Behavior
Titlebar Actions

Titlebar Double-Click = Maximize

Moving

Display contents in moving windows = Off
Animate minimize and restore = Off

Advanced

Active Desktop Borders -> Only When moving windows = On
Regional & Accessibility
Keyboard Shortcuts
Too many changes to list.
Sound & Multimedia
System Notifications -> Turn Off All 'Sounds'
Posted in
Configuration
,
KDE
|
No Comments »
Written by BinnyVA on July 7, 2007 – 11:12 pm -
Konqueror is one of my favorite Linux applications. But as a File manager, it has a slight problem – the sidebar. I have never used it. I cannot understand why it is turned on by default. It is easy to hide it by pressing F9 – but I want to turn it off permanently.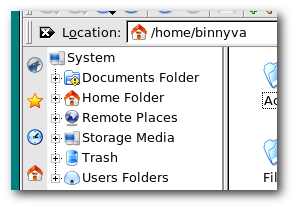 First, open a folder using Konqueror.
Window->Hide Navigation Panel(F9)
Settings->Save View Profile(File Management)
Overwrite the existing File Management profile
Restart Konqueror – this time the sidebar will be hidden.
If you want to see the sidebar again, just press F9.
Posted in
Applications
,
Configuration
,
Desktops
,
KDE
|
3 Comments »
Written by BinnyVA on May 5, 2007 – 4:38 pm -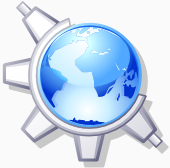 As a web developer good FTP clients are a necessity for me. I have to upload the scripts to the server. I used to use gFTP for this. Good client – clean interface, easy to use. But not as powerful as I wanted. Then I found FireFTP – the extension for Firefox – it is a good client. But recently I found that my favorite application, Konqueror, can do it much better than all the other clients.
Didn't know konqueror could be used as a FTP client? Just copy and paste this FTP URL into the address bar of Konqueror and see for yourself…
ftp://checksoftware.com/
Advantages
The main advantage of using Konqueror as the FTP client is that you are very familiar with it. All the shortcuts, the tricks, you use when browsing through your files are available when you connect to a remote server as well. Ctrl+C and Ctrl+V? The FTP client has got it. What if you want to browse two folders in the remote server at the same time? Konqueror can do it.
2 Pane View
Like many other FTP Clients, you can split Konqueror into two panes(Window->Split View Left and Right). This is perhaps the best way to use Konqueror as an FTP Client.

X Pane View
Unlike other FTP Clients, Konqueror goes further than just 2 panes. You can keep on splitting a window to make it 'just perfect' for you.
Tabbed View
If paned view is not enough, just open up a new tab – and continue splitting it.
Multiple Protocols – FTP/SFTP/FISH
Konqueror supports many protocols – among which these three are the most important to us…
fish

You can use fish if you have a shell account on the remote server. For example, fish://admin@linkdesk.com would open a connection for user binnyva to a remote server 'linkdesk.com'.

ftp

File Transfer Protocol – you should be knowing this if you have come this far 😉

sftp

Secure FTP.
Problems
So far I have found only one issue with it – I was not able to configure Konqueror to act as an FTP client properly when I was behind a proxy. I have reasons to believe that it was my fault – but I did spend some time trying. Could someone else confirm this?
Conclusion
Konqueror is the best FTP Client there is. Period.
Posted in
Applications
,
KDE
,
Tools
,
Tools
,
Web Development
|
7 Comments »
Written by BinnyVA on May 3, 2007 – 10:06 pm -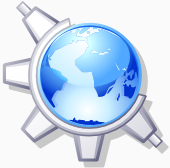 One of the major feature of Konqueror is the browser. Very few people actually use this feature. This is unfortunate as Konqueror is one neat browser. Most people use firefox – I am not complaining – firefox is the best browser out there. But if people tried using Konqueror, I am sure many people will switch to konqueror. Even from Firefox.
Before beginning, let me just put up a disclaimer. I am a web developer – browsers are my field. I do a lot of 'frontend' work – JavaScript, CSS and (X)HTML. So, I would suggest that you use Firefox as your browser. But that does not make Konqueror any less cooler.
Some Features…
Great CSS Support
This might surprise you, but, Konqueror is actually a better browser than Firefox! At least in the matter of standards compliance. Acid2 is a test case designed by the Web Standards Project to see how a browser renders a page. This is the result for Konqueror and Firefox running this test.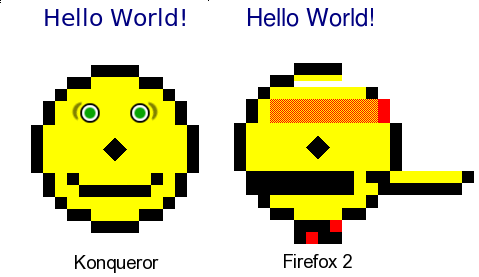 Konqueror passes while Firefox fails! Don't believe me? Take the ACID2 test yourself.
Shortcuts
My favorite feature of Konqueror is its 'shortcuts' option. When you are viewing a page, you can tap the Ctrl key once, and all the links will be assigned some shortcuts – now all you have to do is press the key for a link and the browser will follow that link.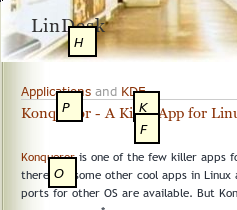 Cookie Management
Konqueror has an advanced cookie management system – you can set different policies for different sites. Accept cookies only from sites you trust – and reject all others. It is a great asset if you are the paranoid type.
Other Features
Spell Checking
Integrated Download Manager(KGet)
Text to Speech Capabilities
Good support for non-english text(other languages)
Problems
JavaScript
Konqueror has a decent JavaScript support. The cooler stuff like XMLHTTPRequest(Ajax) is supported. However, some major JS apps like Gmail don't support Konqueror.
Slow Rendering
For some reason, the rendering in Konqueror is much slower than in the other browsers. I think Konqueror waits until the full page is downloaded before attempting to render the page.
Conclusion
Konqueror is a great browser – albeit a very less used one. But if you tried switching to it, there are many features that will make you want to stay with Konqueror.
Posted in
Applications
,
KDE
|
5 Comments »
Written by BinnyVA on April 28, 2007 – 2:53 pm -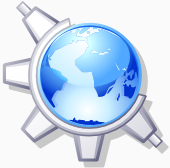 Konqueror is one of the few killer apps for Linux. Sure there are some other cool apps in Linux as well – but ports for other OS are available. But Konqueror is unique to Linux*. What makes Konqueror so cool is that it does many things – but unlike many software that 'does many things' it does things very well!
I am a big KDE fan. There are times when a KDE vs Gnome war occurs in my local LUG group. But whenever someone there tells me that KDE is bad and Gnome is good, they also tell me that Konqueror is cool. They admit that nothing beats Konqueror. Even the Gnomies know the power of Konqueror ;-).
What Makes Konqueror so unbelievably Awesome?
Sure, I am loading the argument a bit – but take a look at its feature list…
File Manager Extraordinaire
A great browser
Universal Viewer – Almost all filetypes can be opened in Konqueror
The Power of KIO

Access Samba Shares
FTP,sFTP,SSH Client
Subversion Client
CVS Client

And More – much much more
* Well, it is available for some other platforms such as BSD, Solaris, and recently Windows. But have you ever seen it running in Windows? I thought not!
Posted in
Applications
,
KDE
|
4 Comments »