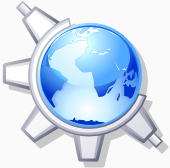 One of the major feature of Konqueror is the browser. Very few people actually use this feature. This is unfortunate as Konqueror is one neat browser. Most people use firefox – I am not complaining – firefox is the best browser out there. But if people tried using Konqueror, I am sure many people will switch to konqueror. Even from Firefox.
Before beginning, let me just put up a disclaimer. I am a web developer – browsers are my field. I do a lot of 'frontend' work – JavaScript, CSS and (X)HTML. So, I would suggest that you use Firefox as your browser. But that does not make Konqueror any less cooler.
Some Features…
Great CSS Support
This might surprise you, but, Konqueror is actually a better browser than Firefox! At least in the matter of standards compliance. Acid2 is a test case designed by the Web Standards Project to see how a browser renders a page. This is the result for Konqueror and Firefox running this test.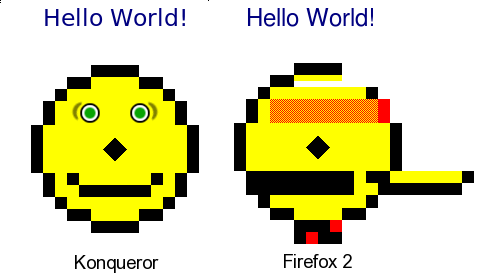 Konqueror passes while Firefox fails! Don't believe me? Take the ACID2 test yourself.
Shortcuts
My favorite feature of Konqueror is its 'shortcuts' option. When you are viewing a page, you can tap the Ctrl key once, and all the links will be assigned some shortcuts – now all you have to do is press the key for a link and the browser will follow that link.
Cookie Management
Konqueror has an advanced cookie management system – you can set different policies for different sites. Accept cookies only from sites you trust – and reject all others. It is a great asset if you are the paranoid type.
Other Features
Spell Checking
Integrated Download Manager(KGet)
Text to Speech Capabilities
Good support for non-english text(other languages)
Problems
JavaScript
Konqueror has a decent JavaScript support. The cooler stuff like XMLHTTPRequest(Ajax) is supported. However, some major JS apps like Gmail don't support Konqueror.
Slow Rendering
For some reason, the rendering in Konqueror is much slower than in the other browsers. I think Konqueror waits until the full page is downloaded before attempting to render the page.
Conclusion
Konqueror is a great browser – albeit a very less used one. But if you tried switching to it, there are many features that will make you want to stay with Konqueror.