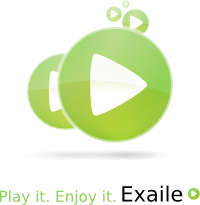 Exaile an amarok clone for Gnome – and I have to admit – I am impressed.
Exaile is a music player aiming to be similar to KDE's Amarok, but for GTK+ and written in Python. It incorporates many of the cool things from Amarok (and other media players) like automatic fetching of album art, handling of large libraries, lyrics fetching, artist/album information via Wikipedia, Last.fm submission support, and optional iPod support via a plugin.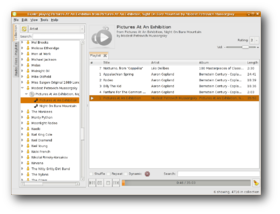 Features
It has many features that make amarok great…
Automatic fetching of album art
Handling large music libraries
Lyrics fetching
Fetches Artist/Album information from Wikipedia
And some features that amarok does not have…
Tabbed playlist interface
Song Blacklist Manager
Disadvantages
I could not find the Global Hotkeys feature
Download
If you want to try exaile, you can download exaile and install it yourself.
Related Links