There are no shortage of audio players in Linux. It has everything from command line MP3 players(mpg123) to RAM eating GUI players(like Amarok). With easily available codecs, linux supports almost all available formats.
This is the final post on a series about MP3 Players in linux. This series focuses on dedicated audio players – not video players that can handle audio as well(like mplayer). Without further ado, presenting the top 10 Linux MP3 players…
1. Amarok

amaroK is currently the player of my choice – it rocks. Everything I ever wanted in a MP3 Player and more. It is the clear winner in this field. In my opinion, there is nothing that beats amarok even if you look at Windows and Mac MP3 players as well.
More Information on Amarok MP3 Player
2. XMMS

A Winamp clone. Simple and user friendly, it is very popular on linux. It does not have a large feature set – but I am going to give it second place due to its popularity.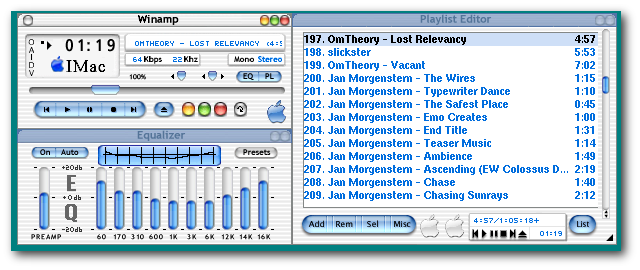 Official Sites for XMMS Player
3. RhythmBox

Rhythmbox Music Player is a music player and library for tagged files, that support various music formats. It was inspired by Apple's iTunes. Although it is designed to work well under the GNOME Desktop, I had no issues with it in KDE.
RhythmBox – Gnome Music Player
Official Sites
4. Exaile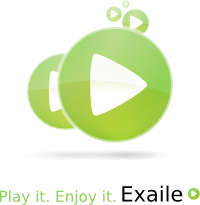 Exaile is a music player aiming to be similar to KDE's Amarok, but for GTK+ and written in Python. It incorporates many of the cool things from Amarok (and other media players)
Exaile – Music Player for Gtk+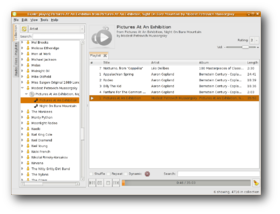 Official Sites
5. Audacious

Audacious is not among the 'star media-players' in Linux – so many people never try it out. But those who have tried it out like it. For the sake of the article, I installed it – and I liked it. I even considered switching from amaroK to Audacious.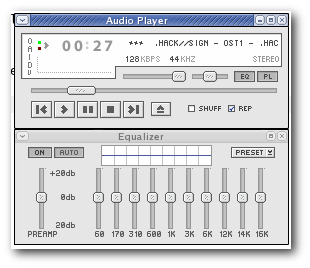 Official Sites
6. Banshee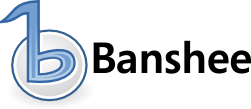 Banshee is an MP3 players for Gnome. You can import, organize, play, and share your music using Banshee's simple, powerful interface.
Banshee – Music Management and Playback for GNOME
Banshee Official Sites
7. SongBird

SongBird is an MP3 player built on the XUL framework. It's a desktop media player mashed-up with the Web.
SongBird – The Firefox of MP3 Players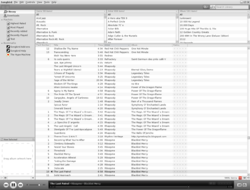 Official Sites
8. Juk

An audio jukebox that supports collections of MP3, Ogg Vorbis and FLAC files. It is a part of the kdemultimedia package.
9. mpg123/mpg321
mpg123 is a fast, free, minimalist, console MPEG audio player software program for UNIX and Linux operating systems.
mpg123/mpg321 – The Command Line MP3 Players
Official Sites
10. Other MP3 Players and Media Software…
Instead of putting the last MP3 Player here, I am going to list the MP3 software that did not make it to the list…
So, which is your favorite MP3 Player? Leave a comment…
Update: I reviewed two more players…